for "The Disappointing Trump Novel", Commune issue 2
for "The Disappointing Trump Novel", Commune issue 2
for "Poetry is not Revolution" Commune issue 2
for "The Uncollectible Brecht" Commune issue 2
Flyer for Decolonized Walks of Bulbancha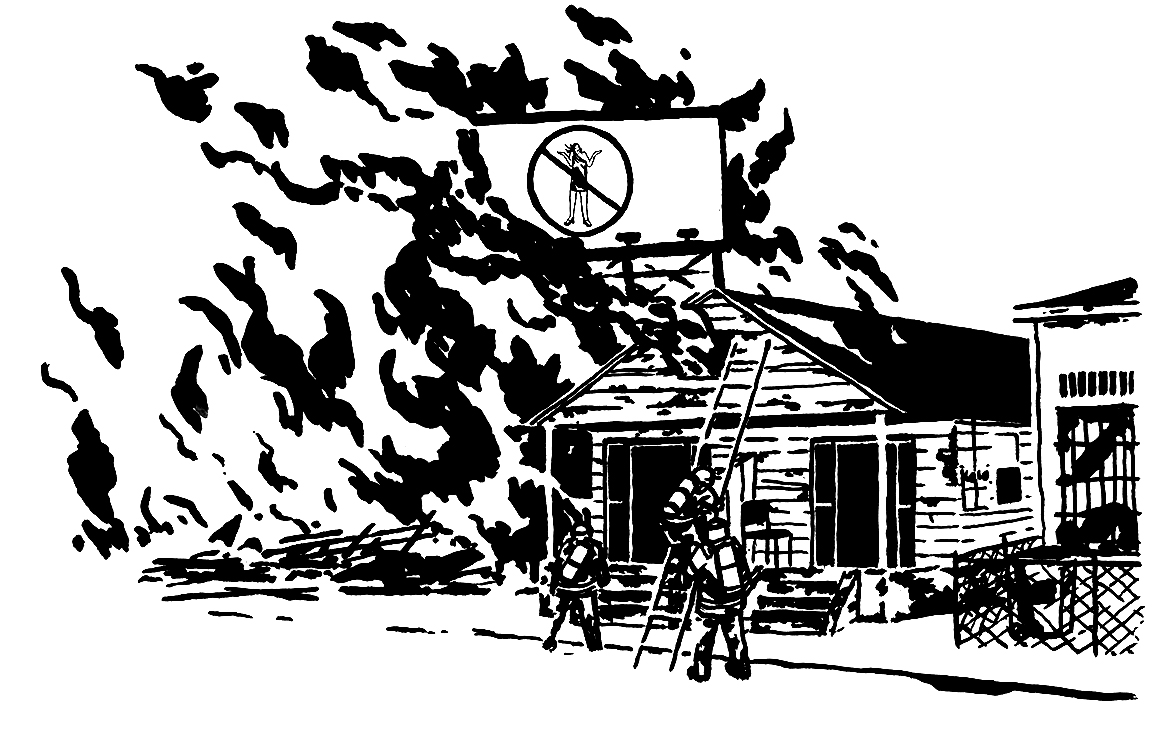 for "Curse of Kirsha", The Shotgun issue 2
for "Curse of Kirsha", The Shotgun issue 1
Cover for The Shotgun issue 1
Albert Woodfox, free at last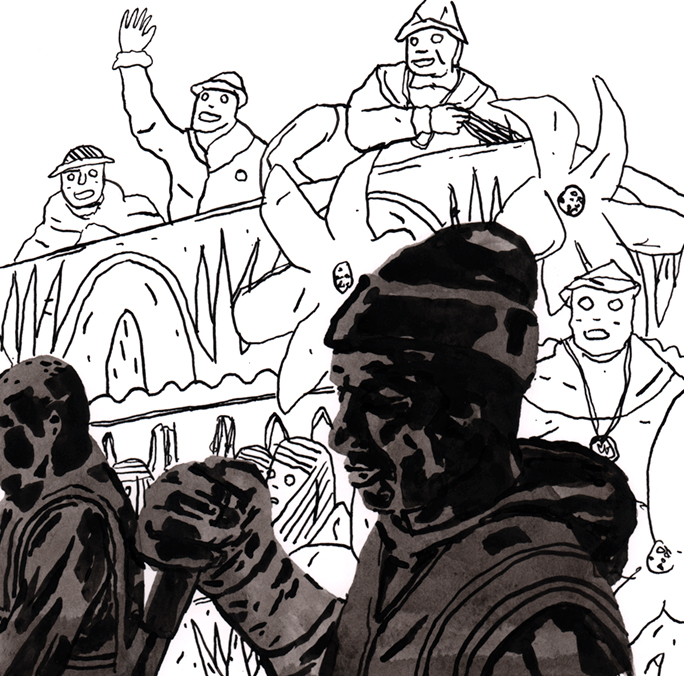 Mardi Gras Cleanup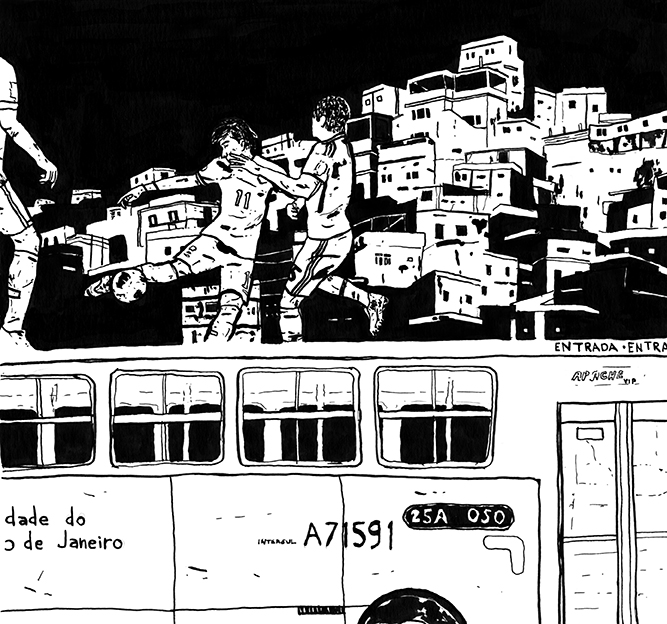 Movimento Passe Livre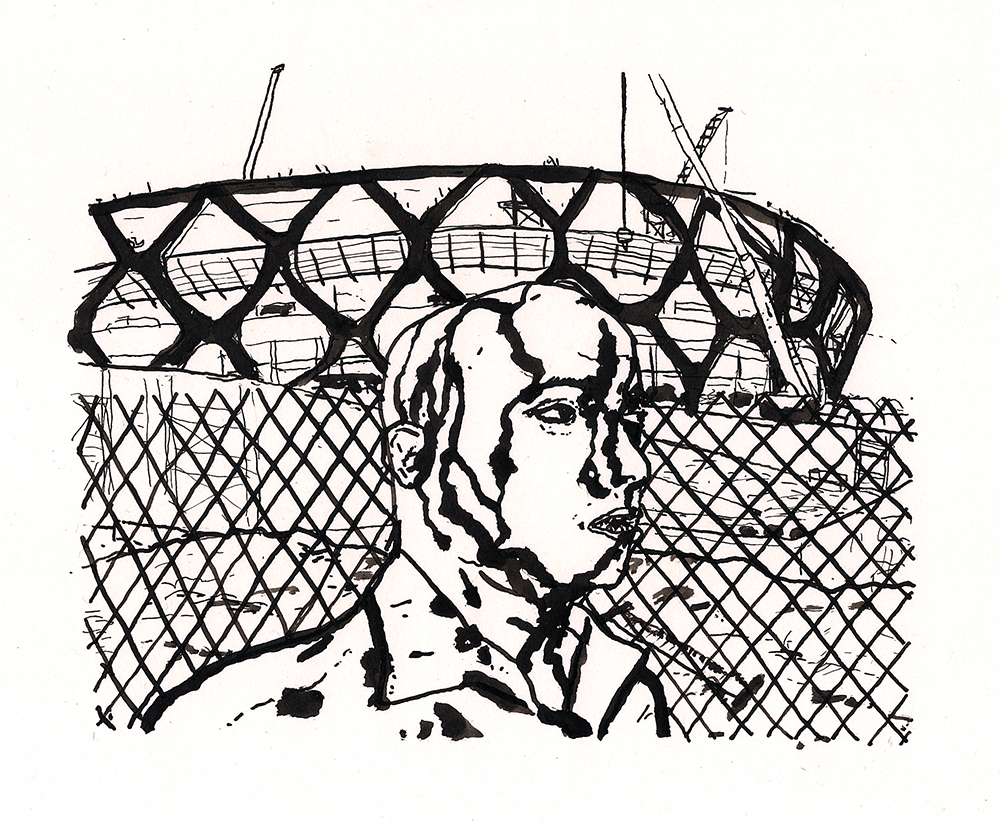 morte e futebol na amazônia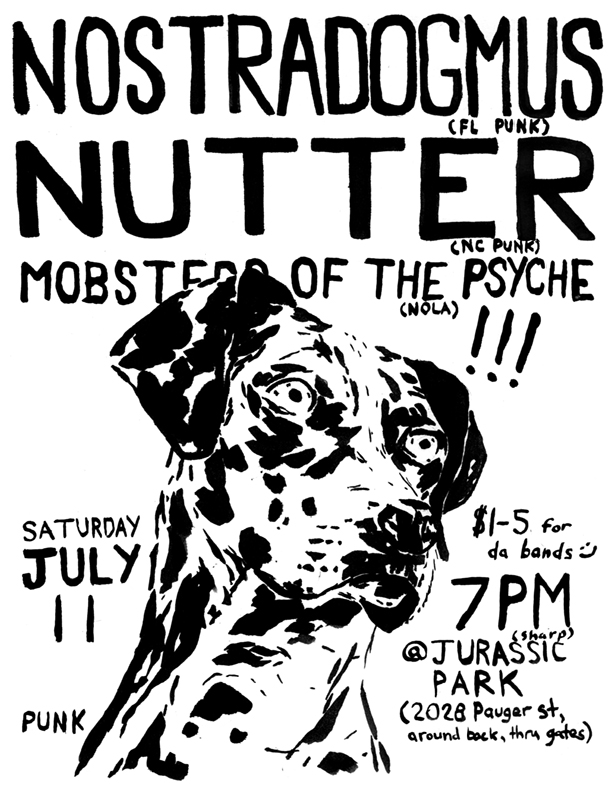 Nostradogmus/Nutter Show Poster
for "The Disappointing Trump Novel", Commune issue 2
Spring 2019
for "The Disappointing Trump Novel", Commune issue 2
for "Poetry is not Revolution" Commune issue 2
for "The Uncollectible Brecht" Commune issue 2
Flyer for Decolonized Walks of Bulbancha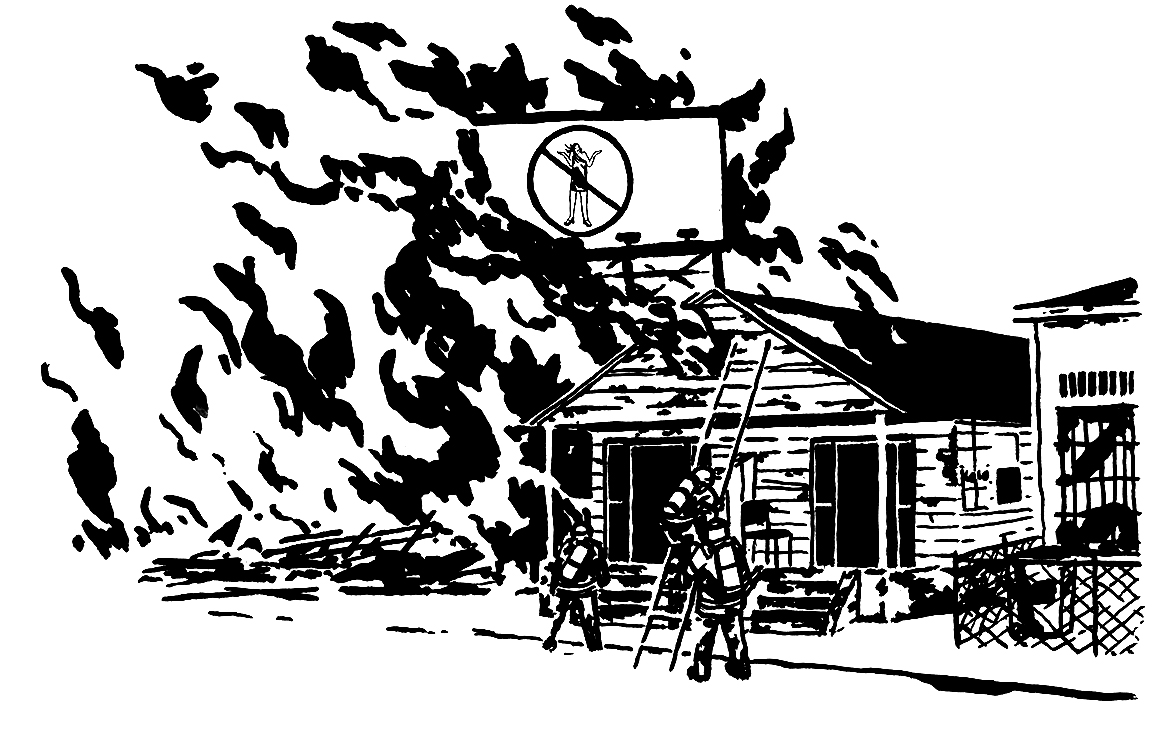 for "Curse of Kirsha", The Shotgun issue 2
for "Curse of Kirsha", The Shotgun issue 1
Cover for The Shotgun issue 1
Albert Woodfox, free at last
Albert Woodfox, last of the Angola 3 still imprisoned, released after 43 years of solitary confinement in Louisiana State Penitentiary. Woodfox was targeted for organizing a prison chapter of the Black Panther Party along with Robert King and Herman Wallace.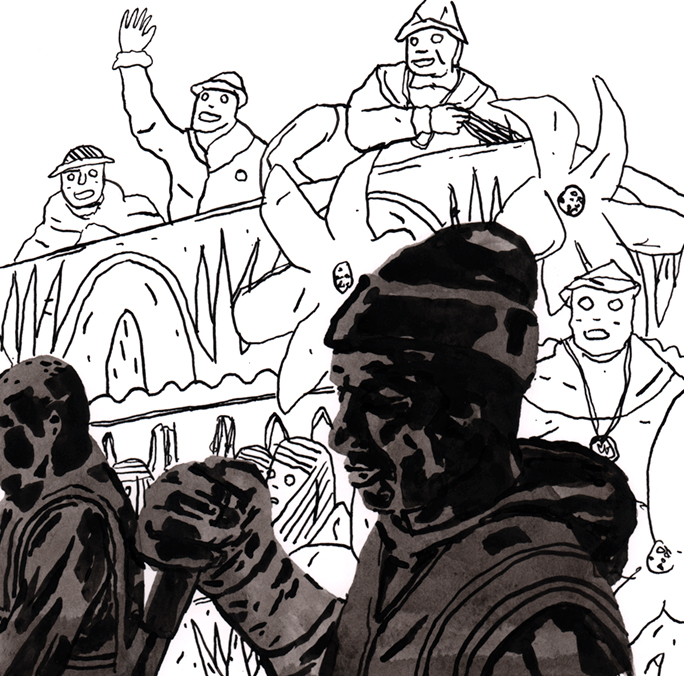 Mardi Gras Cleanup
25 million pounds of beads, 600 workers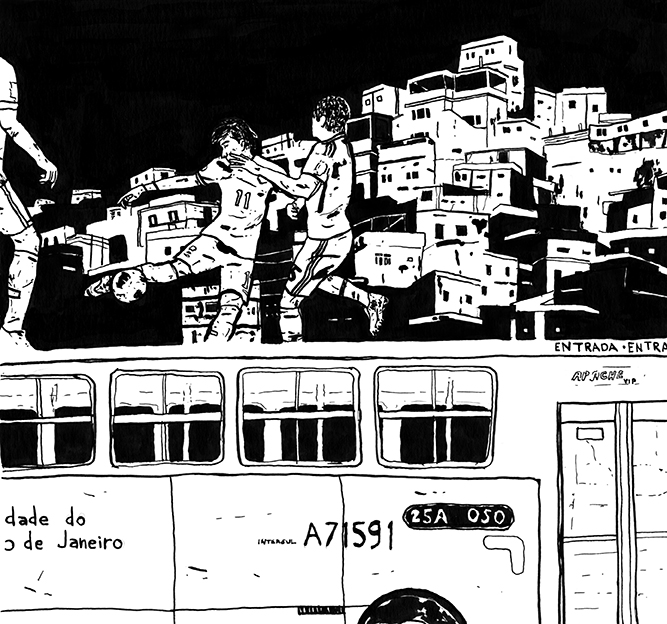 Movimento Passe Livre
The Free Fare Movement in Brazil, a horizontal, anti-capitalist movement demanding the private transportation system to become public, clashed with police in the streets outside stadiums housing in the 2013 Confederations Cup. Defeating Mexico 2-0 as tear gas rises over the stadium, Brazil's young star Neymar commented: "I'm Brazilian and I love my country. I have a family and friends who live in Brazil. For that reason, I want a Brazil which is more just, safer, healthier and more honest... The only way I can represent and defend Brazil is on the pitch, playing football. From now on, I will enter the field inspired by this movement."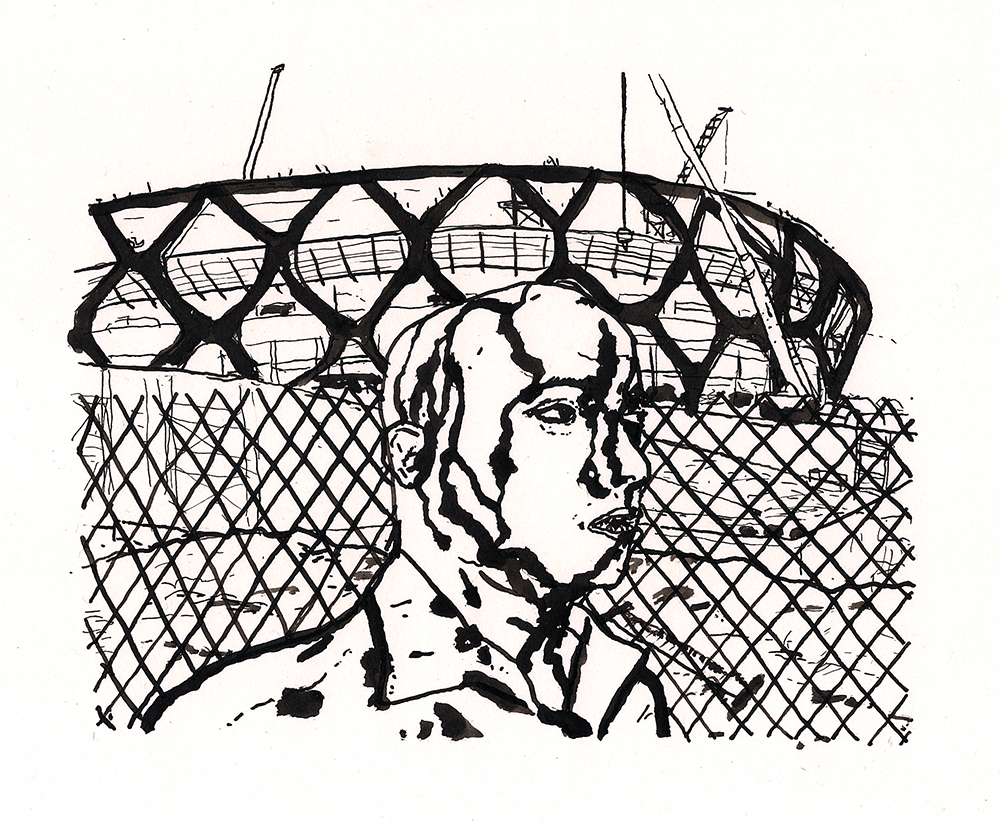 morte e futebol na amazônia
"death and soccer in the Amazon", a stadium to become a prison, the legacy of pinochet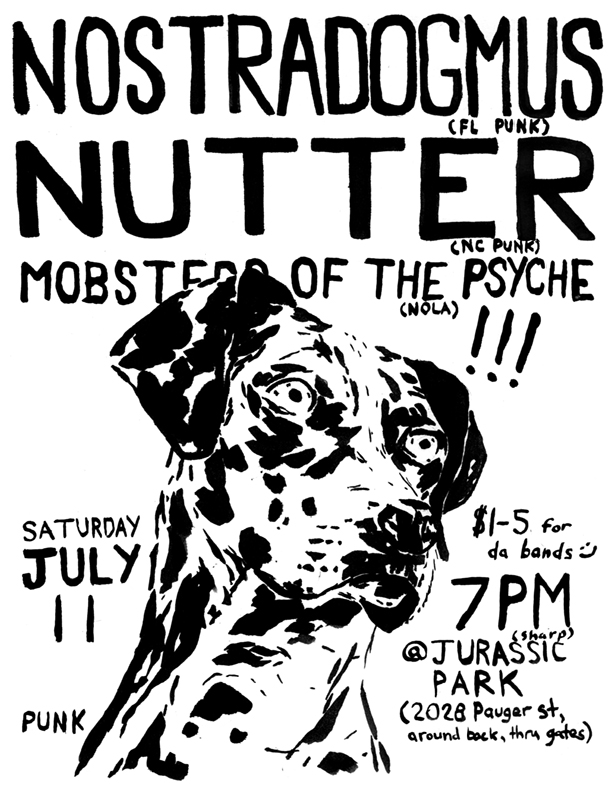 Nostradogmus/Nutter Show Poster
Poster for a July 11, 2015 house show featuring Tallahassee's Nostradogmus and Asheville's Nutter. New Orleans locals Mobsters of the Psyche filled out the bill.
1
2
3
4
5
6
7
8
9
10
11
12
13
14
·
·
·
·
·
·
·
·
·
·
·
·
·
·